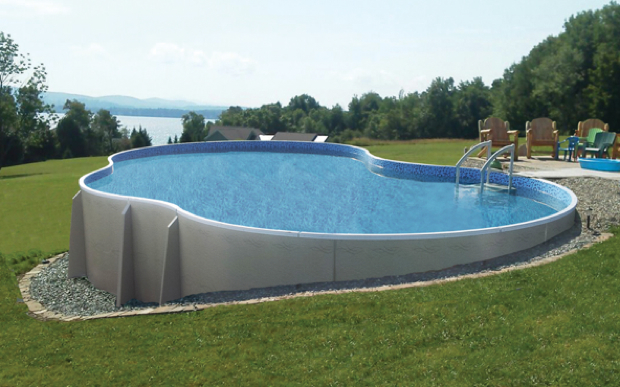 Here at Combined Pool and Spa we carry a wide variety of above ground pools to fit any size family with our selection from Vogue pools to our newest addition of Radiant Pools the latter of which gives you the ability to recess the pool completely in the ground or half in and half out to allow for the most challenging of back yards.
Our Vogue pools with prices ranging from around $3500.00 to $8500.00 are industry leading in design, aesthetic appeal, corrosion resistance, warranty, and value. The easy to follow instructions makes most pool installations a breeze for most DIYer's or inquire about full installation for those who want a little less" hands on" experience and let us get you in contact with the area's most highly experienced installers.
With the Radiant pool being so customizable with its many configurations please stop in and speak with one of our knowledgeable staff members about putting together a package that fits your specific situation or schedule a free in home consult for assistance when you need that little bit of extra assurance
or just want to bounce off a few ideas.
We offer several round and oval above ground pools with our round pools sizes as follows 15',18',21',24',27',30',and 33' Ovals in 15'x30', 18'x33', and 18'x40'.
So please stop on in and take a look at our pools in our outdoor display park and let us share with you the enjoyment of owning an above ground pool.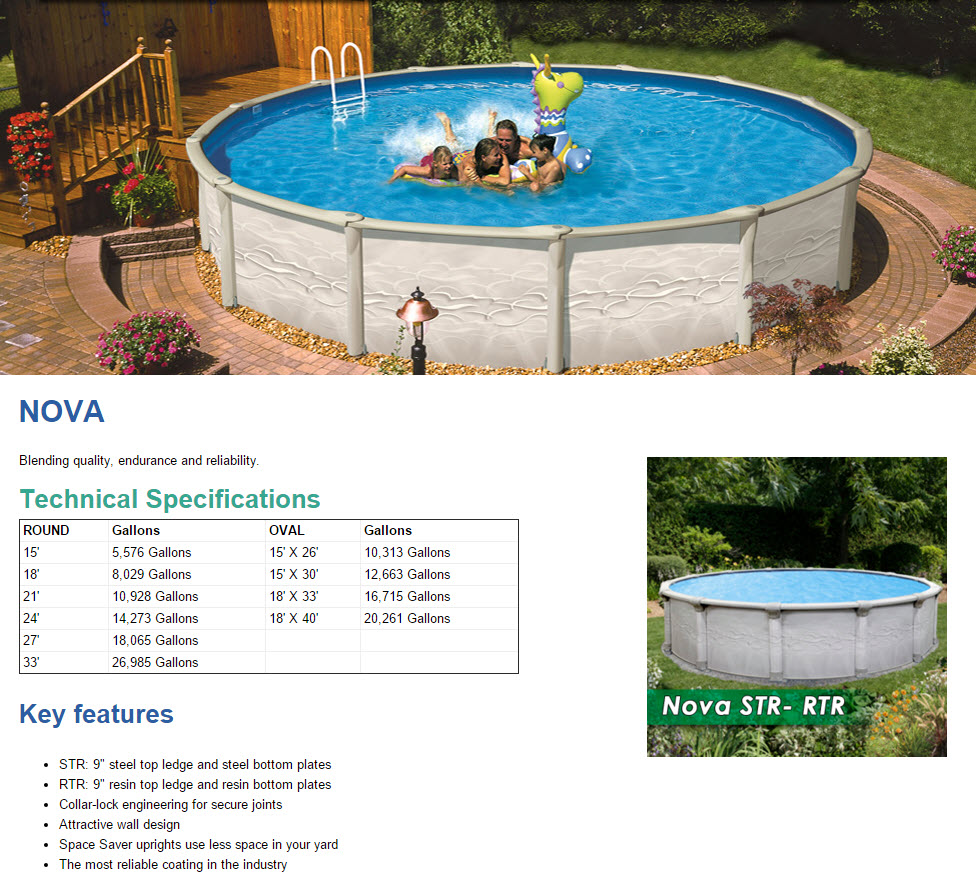 All of our pools are complete packages!